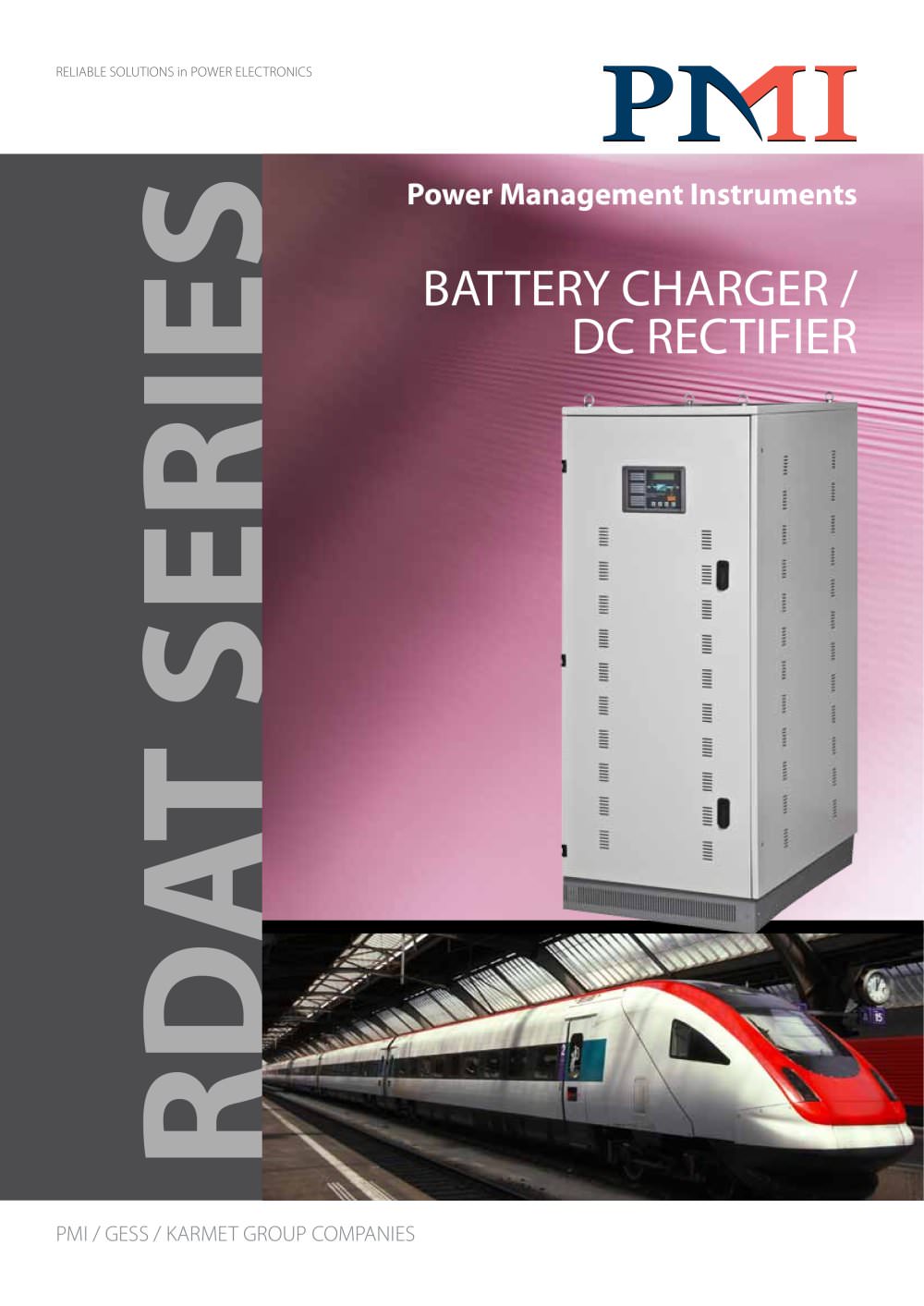 Industrial Battery Charger/ DC Rectifier
Almoayyed International LLC - UAE represents PMI-Elektrik ve Elektronik Industrail charger / DC Rectifier for UAE region.
The rectifier is SCR controlled AC/DC rectifier with input isolation transformer and with automatic constant voltage and constant current ability. It comes with 6 Pulse or 12 pulse design options depending on user requirements.
Standard Features:
• Adjustable Timer for Boost Charging
• Adjustable Boost and Float Charge Voltages
• Automatic Boost Charge Selection according to boost / float current set value
• Adjustable Rectifier Output Current and Battery Charge Current
• LCD Display for DC Load / Battery Voltage , DC Load / Battery Current , Input AC Voltage / Line Current / Frequency
• Event History for all Electrical values and failures
• Automatic and Manuel Battery Test
• Boost inhibit facility for interlock redundant application
• Output Filter Inductor and DC Longlife Capacitor
• Electronic Over / Under Voltage, Over Current and Short Circuit Protections
• Isolated Output by Input Transformer and output halleffect current module
• Parallel Redundant Operation
• Boost and Float dropper control output for Ni-Cd and Lead Acid Battery